Advanced Implant Therapy & Grafting Course

JULY 19 – 22, 2017
OCTOBER 18 – 21,2017

LOS ANGELES, CALIFORNIA


Fill out the form below to receive more information about the upcoming 4 Day Advanced Implant Therapy and Grafting Course

LOS ANGELES, CA | PERIODONTIST & IMPLANT SURGEON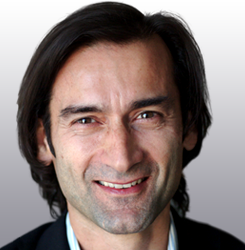 Dr. Sascha A. Jovanovic is considered one of the founders of guided bone regeneration (GBR). He was formally trained in periodontics at UCLA School of Dentistry, in Implant Dentistry at Loma Linda University and in Prosthodontics at University of Aachen, Germany and holds a Master of Sciences degree in Oral Biology from UCLA.
He restricts his clinical work to dental implant therapy and bone & soft tissue reconstruction and is Founder and Academic Chairman of the gIDE Institute and Assistant Professor at Loma Linda University.
He is the past-president of the European Association for Osseointegration (EAO) and a past-Board member of the Osseointegration Foundation (OF). He is an honorary member of the South African Society of Periodontology, was the program chair of the EAO 2000 scientific congress, as well an award recipient from the American Academy of Periodontology, the California Society of Periodontists, and the German Implant Society (DGI).
Dr. Jovanovic's clinical research emphasizes esthetic management in dental implant therapy and bone and soft tissue reconstruction techniques. His applied research focuses on bone regeneration with different bone graft materials, growth factors and barrier membranes as well as the biology of soft tissues around teeth and implants.
He lectures extensively worldwide and has published over 65 articles and book chapters, and one textbook titled Color Atlas of Implantology (Thieme Publ.) which is translated in 8 languages. He is the Editor-in-Chief of the gIDE academic curriculum, is on several editorial boards for scientific journals and presents and teaches his implant protocols globally.