Join us September 23 – 27, 2019 for 5 days of scientific and clinical highlights on advanced implant and esthetic dentistry, and every year featuring the world's best experts.  Each day is expertly moderated to be sure you come away with a maximum learning experience. Plenty of social time, fun, and networking with colleagues too, right on Santa Monica Beach.  Don't miss this opportunity and hope to see you September 2019!
Registration Fee: $3950
Members: $3250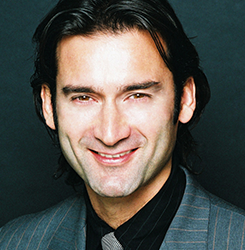 Dr. Sascha A. Jovanovic
Los Angeles, California
Periodontist & Implant Surgeon
Dr. Jovanovic is considered one of the founders of guided bone regeneration (GBR). He was formally trained in periodontics at UCLA School of Dentistry in Implant Dentistry at Loma Linda University & in Prosthodontics at University of Aachen, Germany. He lectures extensively worldwide and has published over 60 articles and book chapters. Dr. Jovanovic practices dental implant therapy and bone & soft tissue reconstruction in Los Angeles. He is Founder and Academic Chairman of gIDE Institute, Associate Professor of Loma Linda University, Past-President of the European Association of Osseointegration (EAO) and Past-co-chairman of the UCLA dental implant center.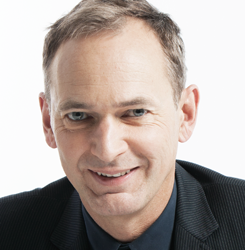 Dr. Egon Euwe
Milan, Italy
General & Implant Dentist
Dr. Euwe obtained his degree at the University of Utrecht (Holland). He studied under Dr. Sascha Jovanovic at UCLA from 1992 to 1996 and conducted clinical research on resorption of newly formed bone at the University of Milan. Dr. Euwe maintains a private practice focusing on periodontics and oral implantology. He lectures extensively in Italy and abroad on advanced implantology.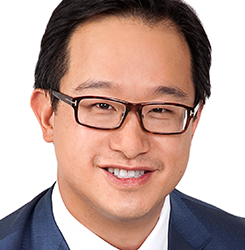 Dr. Christopher Ho
Sydney, Australia
Specialist Prosthodontist
Dr Christopher Ho is a Specialist Prosthodontist who received his Bachelor of Dental Surgery with First Class Honours at the University of Sydney. He completed postgraduate studies in the Graduate Diploma in Clinical Dentistry in Oral Implants at the University of Sydney, and a Masters of Clinical Dentistry in Prosthodontics with Distinction from the University of London. Dr Ho lectures extensively on aesthetic and implant dentistry both nationally and internationally. He has a referral-based restricted private practice in prosthodontic and implant dentistry in Sydney, Australia.
Dr. Joseph Kan
Los Angeles, CA
Prosthodontist
Dr. Joseph Kan completed his specialty training in Prosthodontics as well as the Master degree from the Implant Surgery from Loma Linda University School of Dentistry (LLUSD) in 1997. He is currently a Professor in the Department of Restorative Dentistry and the research coordinator for the Implant Dentistry Program in LLUSD. He also maintains a private practice limited to Prosthodontics and Implant Surgery.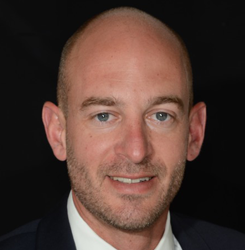 Dr. Daniel Thoma
Zurich, Switzerland
Prosthodontist
Daniel Thoma is a Head of Academic Unit at the Clinic for Fixed and Removable Prosthodontics and Dental Material Sciences, University of Zurich, Switzerland. He graduated in 2000 from the University of Basel, Switzerland and was trained in implant dentistry and prosthodontics at the Clinic for Fixed and Removable Prosthodontics and Dental Material Sciences, University of Zurich, Switzerland. His focus is on the comprehensive treatment of complex, partially edentulous patients applying all available options of reconstructive dentistry including dental implants. His main scientific interest is related to hard and soft tissue regeneration with and without the addition of biologic mediators.He has published numerous scientific and clinical articles in these fields. Dr. Thoma is a Fellow of the International Team of Implantology (ITI) and member of EAO Junior Committee.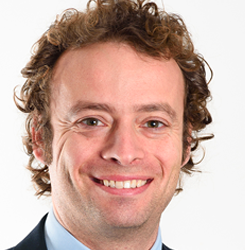 Dr. Giacomo Fabbri
Cattolica, Italy
Prosthodontist
Dr. Giacomo Fabbri graduated with honours in dentistry and dental prosthodontics at the University of Pavia. He is an Active Member of the Italian Academy of Prosthetic Dentistry (A.I.O.P), a prestigious scientific Academy in the field of esthetic and prosthetic dentistry. He has published several international articles in peer-reviewed journals and lectured in Italy and abroad on topics related to fixed prosthodontics and implant prosthodontics with specific interest on esthetics, new materials and minimally invasive approach. He works in Ban Mancini Fabbri Specialist Dental Practice, located in Cattolica (Italy), in the field of esthetics and prosthetic rehabilitation on natural teeth and implants.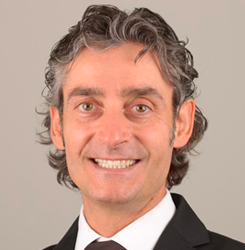 Dr. Francesco Mintrone
Modena, Italy
Prosthodontist
Dr. Mintrone began his career as a dental technician and in particular, as a ceramist. Following his Degree in Dentistry with a prize at the University of Modena Italy, he began to improve his knowledge in prosthetic dentistry and implant surgery. He is an active member of the European Academy of Esthetic Dentistry (EAED) and has his own dental practice, specializing in aesthetics in prosthetics.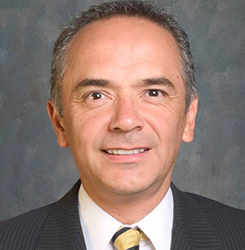 Dr. Jaime Lozada
Yorba Linda, California
Dental Implant Specialist
Dr. Jaime Lozada is professor and director of the Advanced Education Program in Implant Dentistry at Loma Linda University, School of Dentistry where he also received his Certificate in Implant Dentistry (87) and Prosthodontics (95). He is a Diplomate of the American Board of Implant Dentistry, past president of the American Academy of Implant Dentistry and a member of the Editorial Board of the Journal of Oral Implantology.


1700 Ocean Ave, Santa Monica, CA 90401

REGISTER
$3,950 Registration Fee | $3250 for gIDE Members. Includes 5 day Curriculum, Certificate from gIDE and 40 CE Credits.
Cancellation fee is $500 up to forty five (45) days prior to each program. After that date, there will be no refunds. gIDE may cancel scheduled courses up to thirty (30) days prior to the scheduled start of the course if certain attendance minimums are not met.
gIDE is not responsible for reimbursing prepaid (including non-refundable) customer travel costs. It is recommended that customers who elect to incur travel costs for a training course, schedule and purchase airfare and hotel accommodations with this in mind.