Surgical & Prosthetic 3-Day Observation & Training Course
with Dr. Sascha Jovanovic & Dr. Kyle Stanley
---
October 21 – 23, 2020 in Los Angeles
REGISTER
Immerse yourself in the practices of Dr. Sascha Jovanovic and Dr. Kyle Stanley. Observe, first-hand, moment-to-moment, as they diagnose, plan and treat the essential implant cases that you will face in your own practice.
Discuss the challenges. Witness in real-time how they navigate the edge cases and minimize/manage complications. Method and protocol explained throughout. Questions answered every step of the way.
A maximum of 10 participants per course will closely watch our experts in this intensive 3-day course. This CE course will give you a thorough understanding of the biologic principles of applied surgical techniques including step-by-step procedures.
IN THIS INTENSIVE 3 DAY COURSE YOU WILL:
Learn how to avoid common communication, planning, surgical, prosthetic & maintenance pitfalls
Receive mentorship from world-class faculty & surgical professionals
Learn how to manage implant failures and surgical complications
SURGICAL & RESTORATIVE SKILLS YOU WILL OBSERVE:
Predictable, intermediate and advanced Horizontal and Vertical GBR procedures
Sinus Floor Elevation
Soft Tissue Grafting and Management with Multiple Implant placement for the partially edentulous patient
Surgical Non-Grafting Procedures including All-on-4 mandibular and maxillary solutions

Multiple Implant placement for the fully edentulous patient

Restorative immediate loading Solutions for All-on-4 mandibular and maxillary indications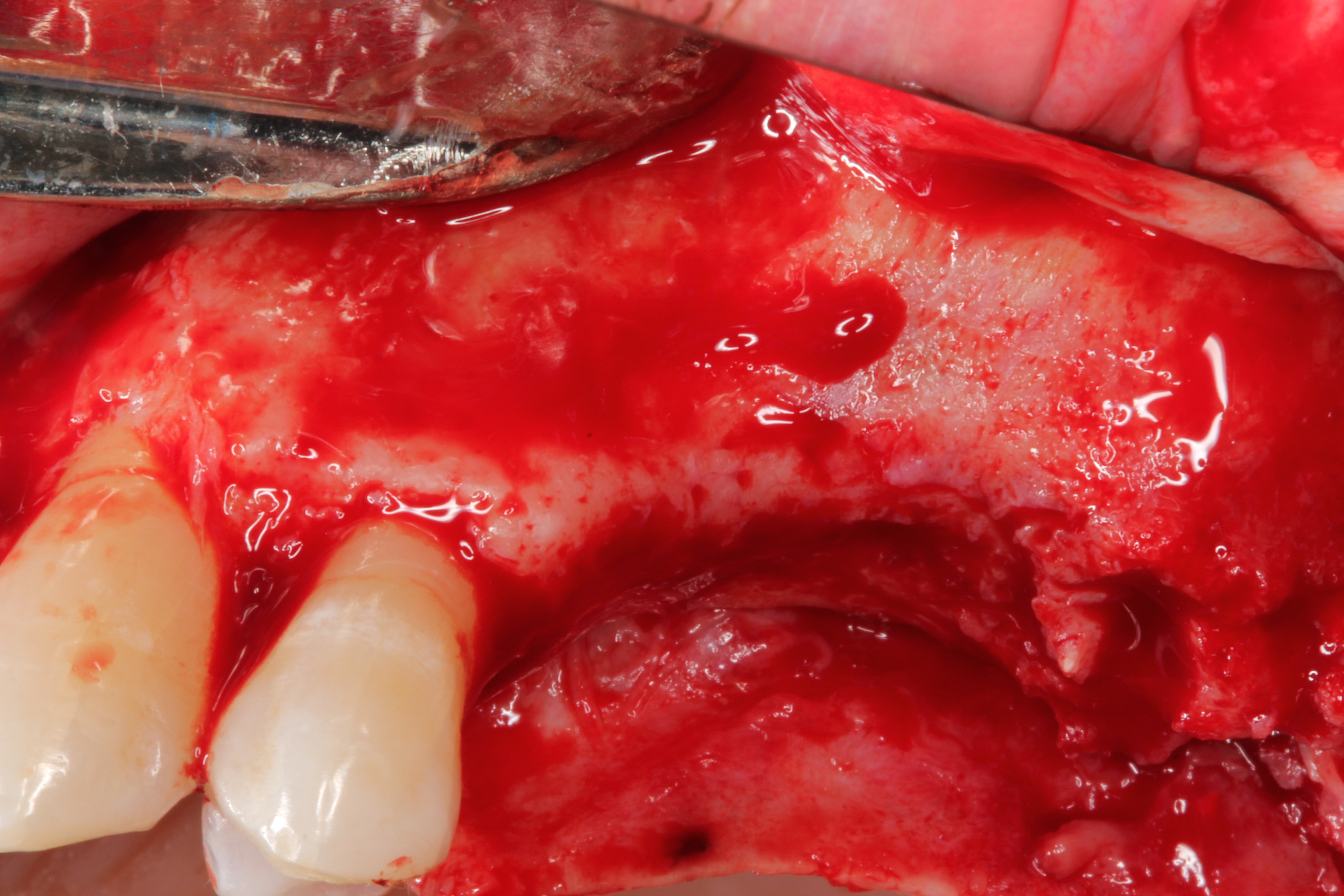 DAY 1 - DR. SASCHA JOVANOVIC
Surgical day with 2 – 4 grafting cases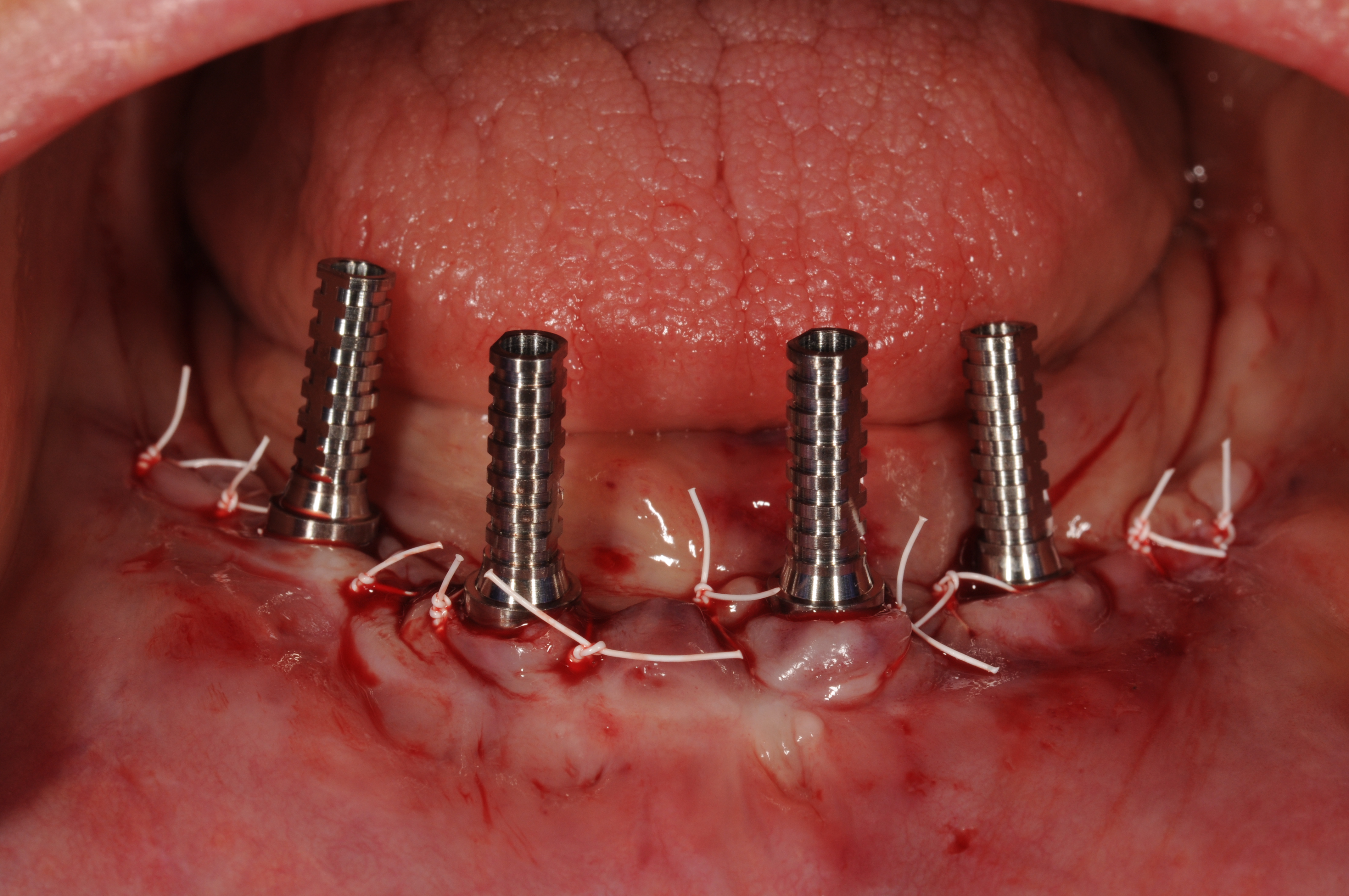 DAY 2 - DR. SASCHA JOVANOVIC
Surgical day with Graftless All-on-4 cases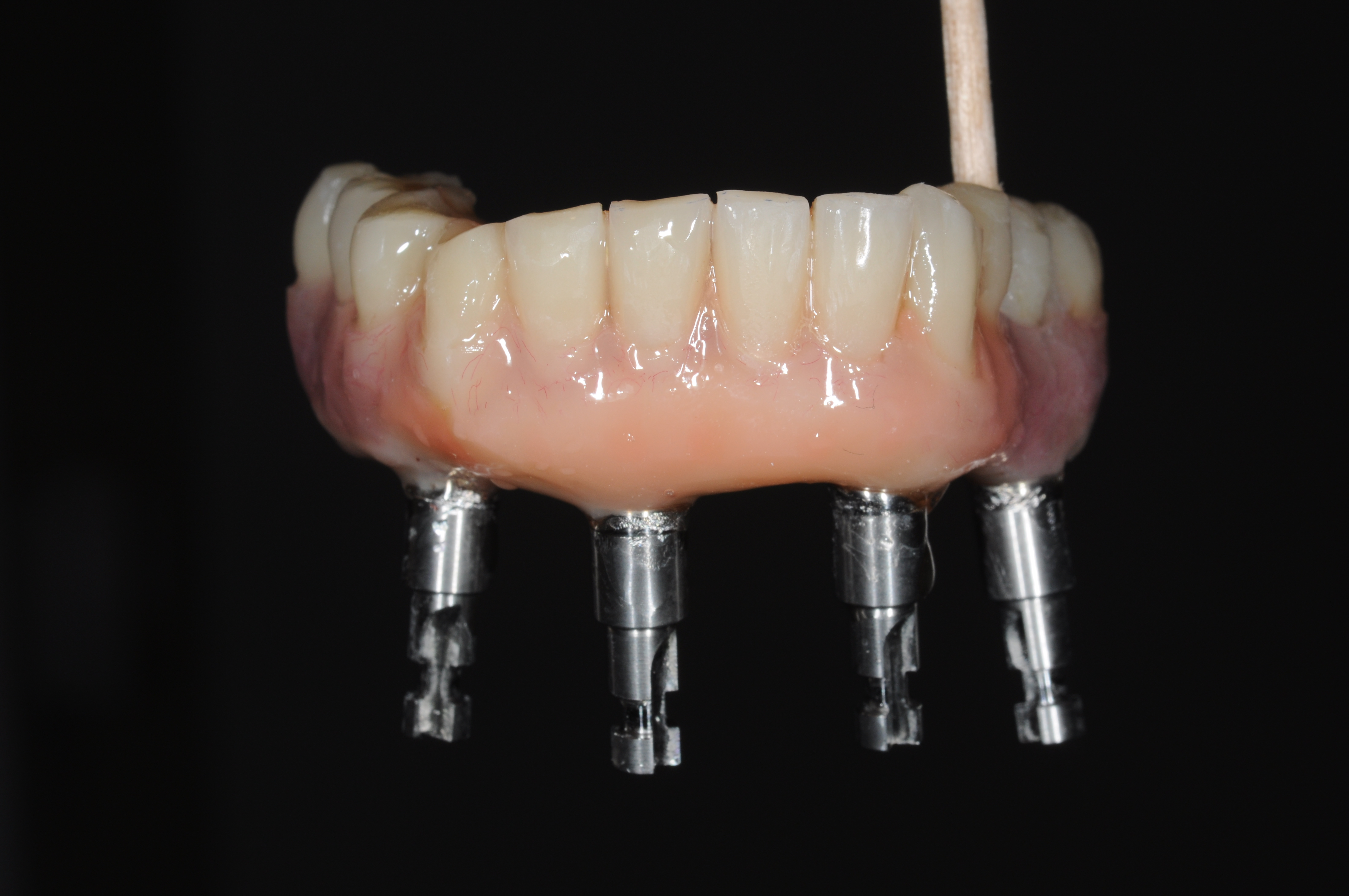 DAY 3 - DR. KYLE STANLEY
Prosthetic Day treating patients from Day 2
CASE I – DR SASCHA JOVANOVIC
LOS ANGELES, CALIFORNIA | PERIODONTIST & IMPLANT SURGEON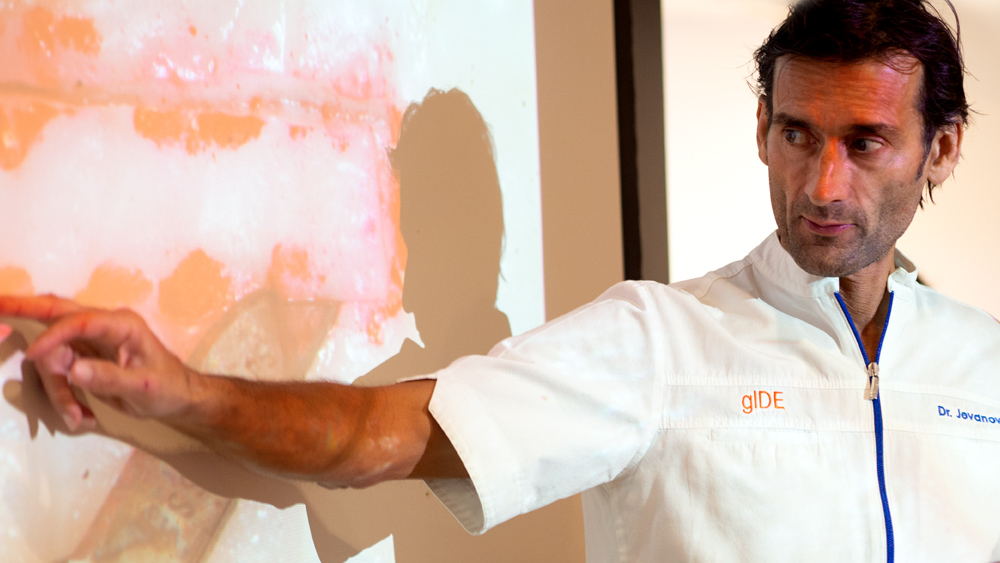 Dr. Sascha Jovanovic is considered one of the founders of guided bone regeneration (GBR). He was formally trained in periodontics at UCLA School of Dentistry, in Implant Dentistry at Loma Linda University and in Prosthodontics at University of Aachen, Germany and holds a Master of Sciences degree in Oral Biology from UCLA.
Dr. Jovanovic's clinical research emphasizes esthetic management in dental implant therapy and bone and soft tissue reconstruction techniques. His applied research focuses on bone regeneration with different bone graft materials, growth factors and barrier membranes as well as the biology of soft tissues around teeth and implants. He restricts his clinical work to dental implant therapy and bone & soft tissue reconstruction and is Founder and Academic Chairman of the gIDE Institute and Assistant Professor at Loma Linda University.
LOS ANGELES, CALIFORNIA |GENERAL DENTIST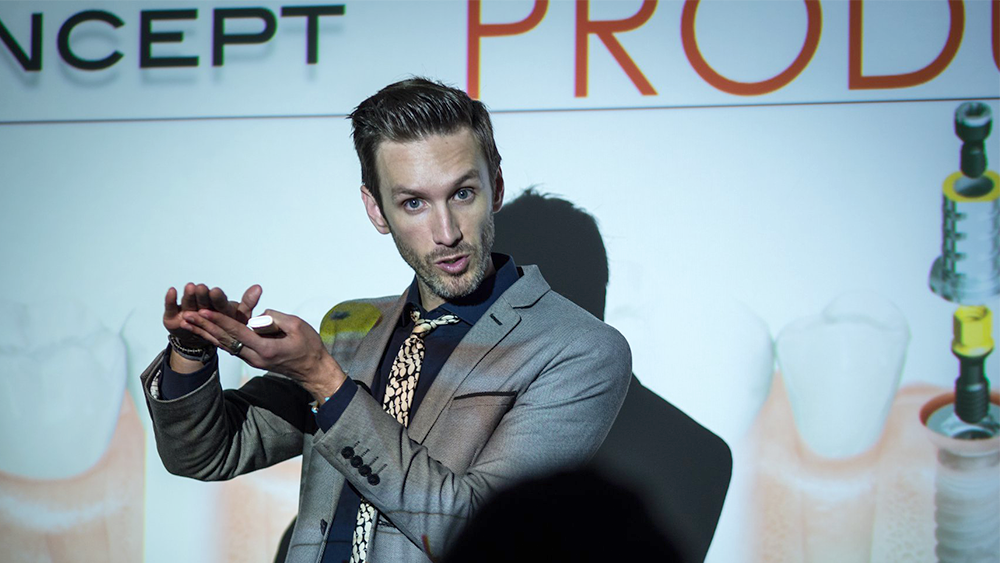 Dr. Kyle Stanley graduated Magna Cum Laude from the Herman Ostrow School of Dentistry of USC and then went on to complete a dental implant residency along with a dental implant specialty in Florianopolis, Brazil. While at USC, Dr. Stanley completed an 18-month Esthetic Selective program with the world leader and "father" of minimally invasive Biomimetic dentistry, Dr. Pascal Magne, and was honored with the Charles L. Pincus Award for outstanding achievements in esthetic dentistry by the American Academy of Esthetic Dentistry. Dr. Stanley is a lecturer and beta tester for implant and bone grafting companies and helps to teach other doctors the newest technology and develop better ways of treating patients with implants. Dr. Stanley offers a unique dental experience by focussing his practice on minimally invasive esthetic and bonded restorations as well as surgical and dental implant treatment.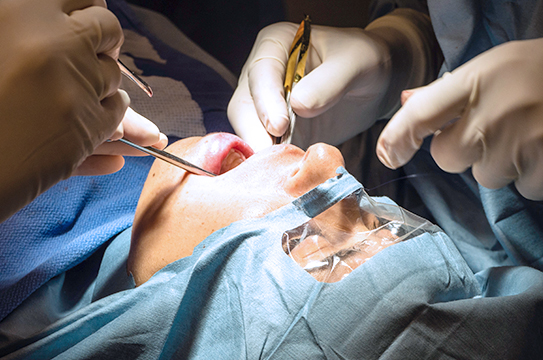 Surgical Observation Training Program
$4500 | 24 CE Credits
COURSE INFORMATION
October 21 – 23, 2020 from 8:30 am to 5:30 pm at the gIDE Institute. Registration includes certificate of completion.
COVID-19 DISCLAIMER
With respect to the safety of participants, faculty and staff attending and supporting the classroom sessions, all appropriate measures will be taken to ensure gIDE is cooperating with the regulations of the local government, official health departments and the meeting venues. This will include considerations to class size, appropriate spacing between seats, the wearing of masks by faculty, staff and participants, and any other measures that ensure necessary precautions. These steps will, of course, extend to lunches and coffee breaks. Face masks and sterilizers will be available and each morning temperature will be taken on each person entering the building.
Cancellation fee is $500 up to forty five (45) days prior to each program. After that date, there will be no refunds. gIDE may cancel scheduled courses up to thirty (30) days prior to the scheduled start of the course if certain attendance minimums are not met. gIDE is not responsible for reimbursing prepaid (including non-refundable) customer travel costs. It is recommended that customers who elect to incur travel costs for a training course, schedule and purchase airfare and hotel accommodations with this in mind.
gIDE Institute
12217 W. Pico Blvd., Los Angeles, CA 90064
8:30 am to 5:30 pm