Now in its 14th Year with over 1,600 Graduates
gIDE originated & pioneered this year-long learning format and curriculum fourteen years ago. Dentists in implant & esthetic dentistry have advanced their understanding and proficiency in placing & restoring implants in this evidence-based, comprehensive program taught by world class faculty.
This one year program is offered concurrently in North America, Europe, Asia, Australia, and China.
For more information, email contactus@gidedental.com or call +1 310.696.9025.
Select, diagnose and plan your implant case
Achieve a team approach with patients and colleagues
Create a lab fabricated and/or digital surgical plan
Choose and place an implant safely
Preserve peri-implant crestal bone
Maintain and graft soft tissue correctly
Graft bone in sockets, sinus and horizontal/vertical GBR
Restorative steps for Abutment Selection and Prosthetic treatment
Achieve Optimal and Stable Implant Function and Esthetics
Diagnose and treat surgical and restorative complications
Digital Implant Dentistry
Manage and document your case from diagnosis to delivery
Complete Implant Curriculum
3 Classroom Sessions
1 Global Virtual Symposium
3 Online Modules
Live Surgery Demonstrations
Online Education Library
300 Hours CE
Hands-On Workshops
Case Reviews & Exams
Literature Review
Online Support Forum
gIDE Institute Certificate in Implant Dentistry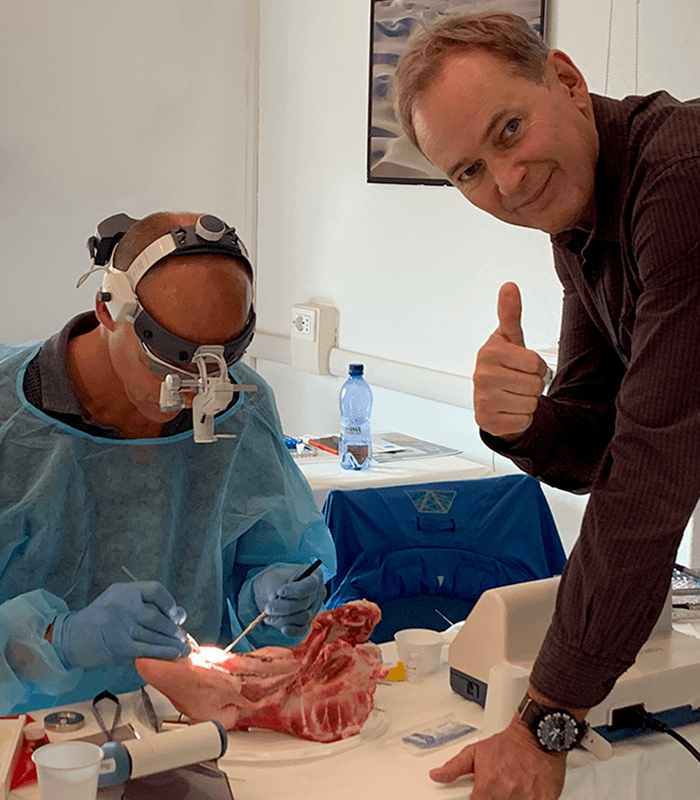 To LEARN MORE and to REGISTER
please fill out the form below.