DSD Day with Dr. Christian Coachman
Powered by Invisalign and iTero

SEPTEMBER 23, 2017
SANTA MONICA, CALIFORNIA
Register

Smile Design, Interdisciplinary Digital Workflow & Emotional Dentistry
featuring a demo of the
new DSD App
This course is for general dentists, specialists, technicians, staff members, such as nurses, assistants, PR & marketing and treatment coordinators. In today's modern world with continuous advancements in dentistry, incorporating digital technology to daily practice by highly skilled practitioners became imperative.
DSD has been used for over 8 years by top dental technicians and dentists in order to improve the quality of esthetic dental treatments with providing more efficient & precise results. This concept has been taught to thousands of dental professionals by Dr. Christian Coachman worldwide, and as a scientific concept has been cited in numerous peer-reviewed articles.
On September 23rd, you'll have a chance to learn and interact directly with Dr. Coachman through all day course in Los Angeles hosted by gIDE institute.
Course fee: $595 |

$495

for gIDE Members
THE DSD CONCEPT: 8:00 to 10:30 am
DSD Concept Goals
The Challenges of Modern Interdisciplinary Esthetic Dentistry
Visual Communication
The Interdisciplinary Software Platform
The Smile Designer
Emotional Dentistry and Treatment Plan Presentation
Digital Dentistry Intro
Advantages of Using Technology: Analog x Digital
The Virtual Lab Concept
THE SMILE DESIGN & DIGITAL WORKFLOW: 11:00 to 1:30 pm
The 8 steps of the Facially Guided Smile Frame
2D/3D Integration
Dento-Facial Esthetic Parameters
Integrating Design and Function
Interdisciplinary Brainstorm and Treatment Planning in the Digital World
Digital Workflow
Team Communication Protocol
Restorative Case Classification
Integrating DSD with CAD/CAM, Digital Orthodontics/Orthognathic, and Guided Surgery
The DSD Clinic. The Implementation Process
LIVE PATIENT DEMO: 2:30 to 5:00 pm
DSD Photo/Video Protocol with Smartphone
2D Design
2D/3D Integration
3D Design. The Digital Wax-up
Interdisciplinary Brainstorm and Treatment Planning in the Digital World
Mock-up Model Printing and Guide
Strategy and performance of the Emotional Mock-up
Motivational Patient Communication
Powered by Invisalign and iTero

SÃO PAULO, BRAZIL | ESTHETIC DENTIST & MDT
Dr. Christian Coachman graduated in Dental Technology in 1995 and in Dentistry at the University of São Paulo-Brazil in 2002. He is a member of the Brazilian and American Academy of Esthetic Dentistry. Moreover, Dr. Coachman attended the Ceramic Specialization Program at the Ceramoart Training Center, where he also became an instructor.In 2004, Dr. Coachman was invited by Drs. Goldstein, Garber and Salama of Team Atlanta, to become Head Ceramist of their laboratory, a position he held for over 4 years. Dr. Coachman worked with many leading dentists around the world such as Drs. Van Dooren (Belgium), Gurel (Turkey), Fradeani (Italy), Bichacho (Israel), Ricci (Italy) and Calamita (Brazil).
Currently divides his time between his family Dental Clinic in Sao Paulo, Brasil, together with his father and brother, and the Digital Smile Design HQ in Madrid, Spain. He is the Director of the DSD Residency program with continuing education courses for dental professionals from all over the world. He also works as a consultant for dental companies and offices, developing products and implementing concepts and has lectured and published internationally in the fields of esthetic dentistry, dental photography, oral rehabilitation, dental ceramics and implants. He is the developer of techniques such as the Pink Hybrid Implant Restoration, the Digital Smile Design and the Planning Center concepts.
Interview with Dr. Coachman

COURSE INFORMATION
September 23, 2017 from 8:00 am to 5:00 pm at Santa Monica College Performing Arts Center
Registration includes continental breakfast, lunch and breaks
Cancellation fee is $150 up to forty five (45) days prior to each program. After that date, there will be no refunds. gIDE may cancel scheduled courses up to thirty (30) days prior to the scheduled start of the course if certain attendance minimums are not met. gIDE is not responsible for reimbursing prepaid (including non-refundable) customer travel costs. It is recommended that customers who elect to incur travel costs for a training course, schedule and purchase airfare and hotel accommodations with this in mind.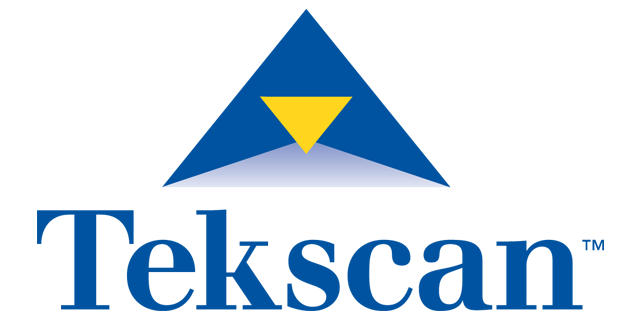 Santa Monica College Performing Arts Center
1310 11th St, Santa Monica, CA 90401
8:00 am to 5:00 pm
Special group rate of $329 plus tax is available at the Loews Beach Hotel in Santa Monica
Access to the Group rate ends on 8/25/17
Santa Monica College Performing Arts Center