Join us July 6, 2019 for a day full of scientific and clinical highlights on advanced implant and esthetic dentistry featuring global key opinion leaders in dentistry and gIDE alumni. This program is expertly moderated by Dr. Egon Euwe and Dr. Sascha Jovanovic to ensure you will leave with a maximum learning experience.
There will also be plenty of social time and networking with colleagues in beautiful and picturesque Dubrovnik. Don't miss out!
Members and MP Graduates Fee: 250 €
General Registration Fee: 295 €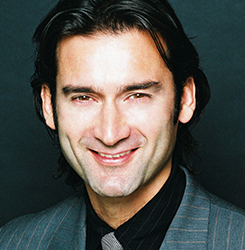 Dr. Sascha A. Jovanovic
Los Angeles, California
Periodontist & Implant Surgeon
Dr. Jovanovic is considered one of the founders of guided bone regeneration (GBR). He was formally trained in periodontics at UCLA School of Dentistry in Implant Dentistry at Loma Linda University & in Prosthodontics at University of Aachen, Germany. He lectures extensively worldwide and has published over 60 articles and book chapters. Dr. Jovanovic practices dental implant therapy and bone & soft tissue reconstruction in Los Angeles. He is Founder and Academic Chairman of gIDE Institute, Associate Professor of Loma Linda University, Past-President of the European Association of Osseointegration (EAO) and Past-co-chairman of the UCLA dental implant center.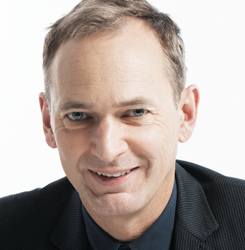 Dr. Egon Euwe
Milan, Italy
General & Implant Dentist
Dr. Euwe obtained his degree at the University of Utrecht (Holland). He studied under Dr. Sascha Jovanovic at UCLA from 1992 to 1996 and conducted clinical research on resorption of newly formed bone at the University of Milan. Dr. Euwe maintains a private practice focusing on periodontics and oral implantology. He lectures extensively in Italy and abroad on advanced implantology.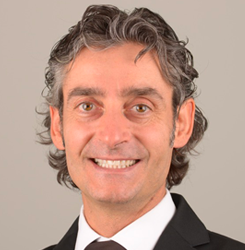 Dr. Francesco Mintrone
Modena, Italy
Prosthodontist
Dr. Mintrone began his career as a dental technician and in particular, as a ceramist. Following his Degree in Dentistry with a prize at the University of Modena Italy, he began to improve his knowledge in prosthetic dentistry and implant surgery. He is an active member of the European Academy of Esthetic Dentistry (EAED) and has his own dental practice, specializing in aesthetics in prosthetics.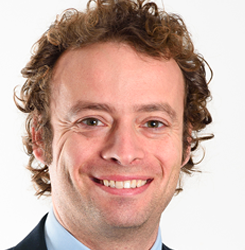 Dr. Giacomo Fabbri
Cattolica, Italy
Prosthodontist
Dr. Giacomo Fabbri graduated with honours in dentistry and dental prosthodontics at the University of Pavia. He is an Active Member of the Italian Academy of Prosthetic Dentistry (A.I.O.P), a prestigious scientific Academy in the field of esthetic and prosthetic dentistry. He has published several international articles in peer-reviewed journals and lectured in Italy and abroad on topics related to fixed prosthodontics and implant prosthodontics with specific interest on esthetics, new materials and minimally invasive approach. He works in Ban Mancini Fabbri Specialist Dental Practice, located in Cattolica (Italy), in the field of esthetics and prosthetic rehabilitation on natural teeth and implants.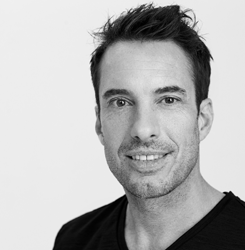 Dr. Lars Pallesen
Copenhagen, Denmark
Oral & Maxillofacial Surgeon
1998 – 1999 research associate at Dept. of Oral & Maxillofacial Surgery, University of Copenhagen with the main focus on bone biology. Graduated Dental School 2000. Earned his specialist degree in Oral & Maxillofacial Surgery in 2009 from University Hospital, Copenhagen. Currently holds a position as consultant at Dept. of Oral & Maxillofacial Surgery, University of Copenhagen. Involved in clinical research and has lectured for students as well as postgraduates for more than 10 years. 2012 Co-founder of Copenhagen Clinic for Advanced Dentistry, Oral Surgery & Implants. 2015 - 2016 scientific director for the postgraduate program in Oral Surgery under the Danish Dental Association. Member of the Danish Society of Oral Surgery, Danish Society of Oral & Maxillofacial Surgery, Danish Society of Oral Implantology and Scandinavian Association of Oral & Maxillofacial Surgery.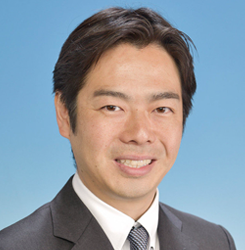 Dr. Ryuhei Yamanaka
Tokyo, Japan
Periodontist
Dr. Ryuhei Yamanaka graduated from Showa University in 2000 and worked at Showa University Hospital Oral and Maxillofacial Surgery Department. In 2003, he studied at UCLA School of Dentistry and worked with Dr. Sascha Jovanovic as a surgical assistant doctor. In 2011, he opened Yamanaka Dental Clinic and currently working as the Director of the Clinic. He is a member of the Japanese Society of Oral and Maxillofacial Surgeons, the Japanese Stomatological Society and the Member of Academy of Osseointegration.

Dr. Peter Duchev
Sofia, Bulgaria
General Dentist
Dr. Duchev graduated in Dentistry from the Dentistry Department at the Medical Academy in Sofia in 2002. He is an associated member of the European Academy of Esthetic Dentistry (EAED), member of the American Academy of Cosmetic Dentistry (AACD), member of the International Board of Editors of the 'Interdisciplinary Dentistry and Neurology' magazine, and the main doctor of the Clinic.Dr. Duchev is a national lector and manager of an educational program for postgraduate training of Nobel Biocare – leader in implantology. His clinical work is focused on planning and managing in complex treatment of the patients of DENTAL CLINIC PETAR DUCHEV, implantology, periodontal plastic microsurgery, complex cases of natural teeth prosthesis and implants.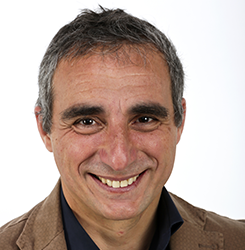 Dr. Marco Ronda
Genoa, Italy
Periodontist
Dr. Ronda graduated in medicine in 1990 from the University of Verona and has a private dentistry practice in Genoa. In 2011 the International Journal of Periodontics & Restorative Dentistry published his study reporting a new surgical technique of lingual flap management appropriate in all cases of increase in bone volume; in the same magazine in 2014, a new clinical study on the management of the buccal flap titled "A novel approach for the coronal advancement of the buccal flap" has been published. From 2014 to date he periodically provides a semester of practical training courses in implantology and bone regeneration techniques at his private practice. He is an active member of the IAO (Italian Academy of Osseointegration) and co-founder of the Piezosurgery Academy.

July 6 – Conference
9:00 am to 17:30 pm
Members and MP Graduates: 250 € 
General Registration Fee: 295 € 
Includes Continental Breakfast, Lunch, Breaks, Certificate of Completion, 8 CE Credits
July 7 – Hands-On Workshop with Dr. Marco Ronda
9:30 am to 12:30 pm
Registration Fee: 250 
€
July 6 & 7 – Conference & Hands-On Workshop