Understand the most important steps of ridge augmentation procedures, including:
the incision design
flap management
graft and membrane selection
membrane fixation (screws vs tacs)
suture techniques
Hands-On Program
Horizontal ridge augmentation using resorbable membranes
Vertical ridge augmentation using titanium-reinforced PTFE membranes


São Paulo, Brazil | Periodontist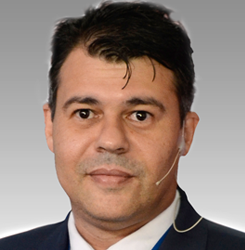 Robert Carvalho da Silva received his dental degree from Uberlândia Federal University in 1994. Is board certificated in Periodontics at the Brazilian Dental Association/Brasília section in 1997, and completed his Master (2002) and PhD (2004) programs at Piracicaba Dental School/ Campinas University. 
He was the first recipient of the first edition of the e Bud Tarson award granted by the AAP (2005), and one of the winners of the "Growth Against Recession – Esthetic case competition" – esthetic case book (2011). 
He is also a professor at the ImplantePerio Institute – research and advanced dental training in São Paulo, and is author and co-author of several scientific publications and chapters in textbooks with emphasis on periodontal tissue management around teeth and implants. 
He is one of the authors of the book "Reconstrução Tecidual Estética" (2009) published in Portuguese, Spanish and Italian, and "PerioImplantodontia Estética"(2016) published in Portuguese, English and Spanish.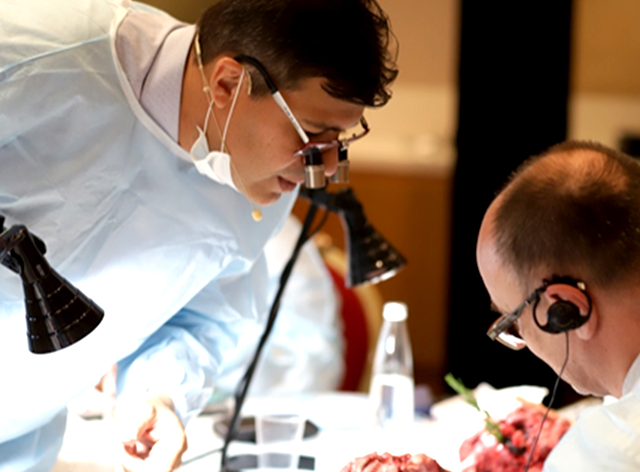 Horizontal and Vertical Ridge Augmentation: Clinical Steps
Sept 26, 2019 | 1:30 pm to 4:30 pm in the Arcadia Ballroom
Fee $395 | $195 for *Symposium Participants
*Registered Participants: Please contact nena@gidedental.com to obtain discount code.

Loews Beach Hotel
1700 Ocean Ave, Santa Monica, CA 90401