Join us September 24 – 28 in Santa Monica again for 5 days of scientific and clinical highlights on advanced implant and esthetic dentistry, and every year featuring the world's best experts.
Each day is expertly moderated to be sure you come away with a maximum learning experience. Plenty of social time, fun, and networking with colleagues too, right on Santa Monica Beach. Don't miss this opportunity and hope to see you September 2018!
Registration Fee is $3450 | Members: $2750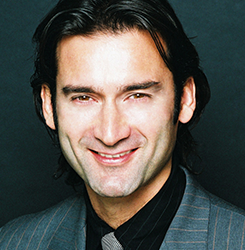 Dr. Sascha A. Jovanovic
Los Angeles, California
Periodontist & Implant Surgeon
Dr. Sascha A. Jovanovic is considered one of the founders of guided bone regeneration (GBR). He was formally trained in periodontics at UCLA School of Dentistry, in Implant Dentistry at Loma Linda University and in Prosthodontics at University of Aachen, Germany and holds a Master ofSciences degree in Oral Biology from UCLA.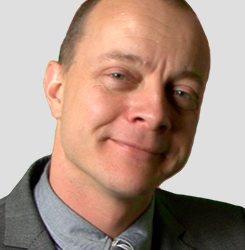 Dr. Eric Rompen
Liege, Belgium
Periodontist
Dr. Rompen received his degree in Dental Science in 1986, and his post-graduate degree in Oral Rehabilitation in 1989. Dr. Rompen is a professor and head of the Department of Periodontology/Dental Surgery at the University of Liège in Belgium. He is also responsible for the post-graduate program in Periodontology as well as the post-graduate program in implantology. He completed his Doctorate in Dental Medicine in 1991. His teaching responsibilities at the University of Liège include periodontology, dental surgery and implant surgery. His research interests include epidemiology and systemic impact of periodontal diseases, surgical management of tissue deficiencies, mechanisms of bone regeneration and soft and hard tissue integration of dental implants, as well as the development of biomaterials for tissue augmentation.He served as the president of the Belgian Society of Periodontology from 2001–2004.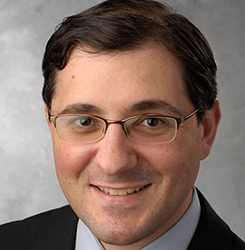 Dr. George Mandelaris
Chicago, Illinois
Periodontist
Dr. Mandelaris attended the University of Michigan from undergraduate through dental school. In 1999, he completed a three-year post-graduate residency program in Periodontology at the University of Louisville, School of Dentistry, where he also obtained a Master of Science (M.S.) degree in Oral Biology. He is a Diplomate of the American Board of Periodontology. Dr. Mandelaris is in private practice at Periodontal Medicine & Surgical Specialists, LTD in Chicago, Park Ridge and Oakbrook Terrace, Illinois. He limits his practice to Periodontology, Dental Implant Surgery, Bone Reconstruction and Tissue Engineering Surgery.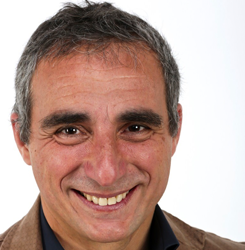 Dr. Marco Ronda
Genoa, Italy
Periodontist
Dr. Ronda surgery specializes in dental implant rehabilitation performed in collaboration with professional technicians and use of the most modern techniques and equipment. The surgery creates fixed dental implants and mobile dental implants, with the possibility of fixing such prosthetic supports on both the patient's natural teeth and on pre-existing dental implants, to guarantee excellent results.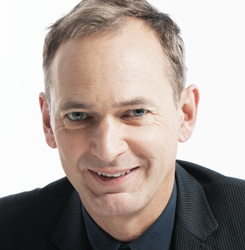 Dr. Egon Euwe
Milan, Italy
General & Implant Dentist
Dr. Euwe obtained his degree at the University of Utrecht (Holland). He studied under Dr. Sascha Jovanovic at UCLA from 1992 to 1996 and conducted clinical research on resorption of newly formed bone at the University of Milan. Dr. Euwe maintains a private practice focusing on periodontics and oral implantology. He lectures extensively in Italy and abroad on advanced implantology.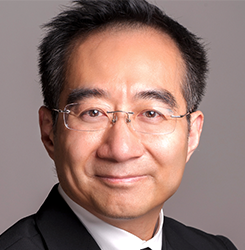 Dr. Joseph Kan
Los Angeles, CA
Prosthodontist
Dr. Joseph Kan completed his specialty training in Prosthodontics as well as the Master degree from the Implant Surgery from Loma Linda University School of Dentistry (LLUSD) in 1997. He is currently a Professor in the Department of Restorative Dentistry and the research coordinator for the Implant Dentistry Program in LLUSD. He also maintains a private practice limited to Prosthodontics and Implant Surgery.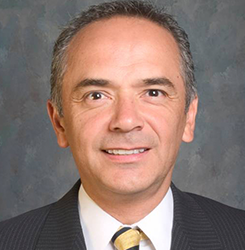 Dr. Jaime Lozada
Yorba Linda, California
Dental Implant Specialist
Dr. Jaime Lozada is professor and director of the Advanced Education Program in Implant Dentistry at Loma Linda University, School of Dentistry where he also received his Certificate in Implant Dentistry (87) and Prosthodontics (95). He is a Diplomate of the American Board of Implant Dentistry, past president of the American Academy of Implant Dentistry and a member of the Editorial Board of the Journal of Oral Implantology.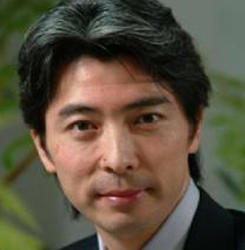 Dr. Noboru Takahashi
Tokyo, Japan
Prosthodontist
Dr. Takahashi obtained his DDS degree at Tokyo Medical and Dental University, Tokyo Japan in 1990.He maintains a private practice in Tokyo, dedicated to restorative and prosthodontic dentistry and is a clinical lecturer at Tokyo Medical and Dental University. He has published numerous clinical papers on composite and ceramics restorations.He lectures internationally on the topics of esthetic direct and indirect restorations.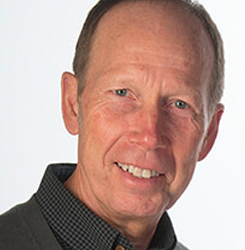 Luc Rutten
Tessenderlo, Belgium
MDT
Luc graduated in dental technology at the Dental Technician School Anneessens in Brussels, Belgium. He specializes in different milling techniques and ceramic layering techniques. He lectures regularly all over Europe, in Australia, India, Israel, Japan, Saudi Arabia, South Africa and the United States. In addition to regular and numerous publications in international dental journals in the field of esthetic implantology and esthetics in general, Luc and Patrick Rutten authored the books "Implant Esthetics" and "C, B and I: The Art of Harmony". Luc and Patrick maintain a dental laboratory in Tessenderlo, Belgium, dedicated to ceramic restorations and esthetic implantology. www.dentalteam.be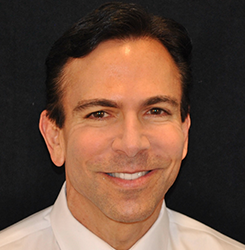 Dr. Bill Dorfman
Los Angeles, California
Esthetic Dentist
Dr. Bill Dorfman has been practicing dentistry for more than 25 years and has dedicated his life to helping others. A psychobiology graduate of UCLA in 1980 where he was honored with the Outstanding Senior Award, he then received his dental degree in 1983 from the University of the Pacific in San Francisco. Since establishing his private practice in aesthetic and general dentistry, he has become known as one of the country's leading dentists and has helped thousands of patients smile.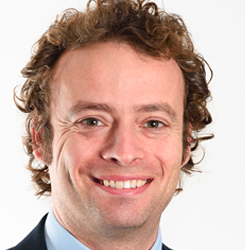 Dr. Giacomo Fabbri
Cattolica, Italy
Prosthodontist
Dr. Giacomo Fabbri graduated with honours in dentistry and dental prosthodontics at the University of Pavia. He is an Active Member of the Italian Academy of Prosthetic Dentistry (A.I.O.P), a prestigious scientific Academy in the field of esthetic and prosthetic dentistry. He has published several international articles in peer-reviewed journals and lectured in Italy and abroad on topics related to fixed prosthodontics and implant prosthodontics with specific interest on esthetics, new materials and minimally invasive approach. He works in Ban Mancini Fabbri Specialist Dental Practice, located in Cattolica (Italy), in the field of esthetics and prosthetic rehabilitation on natural teeth and implants.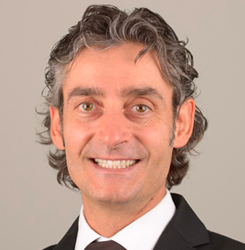 Dr. Francesco Mintrone
Modena, Italy
Prosthodontist
Dr. Mintrone began his career as a dental technician and in particular, as a ceramist. Following his Degree in Dentistry with a prize at the University of Modena Italy, he began to improve his knowledge in prosthetic dentistry and implant surgery. He is an active member of the European Academy of Esthetic Dentistry (EAED) and has his own dental practice, specializing in aesthetics in prosthetics.


REGISTER
$3,450 Registration Fee | $2,750 for gIDE Members
Includes 5 day Curriculum, Certificate from gIDE and 40 CE Credits.
Cancellation fee is $500 up to forty five (45) days prior to each program. After that date, there will be no refunds. gIDE may cancel scheduled courses up to thirty (30) days prior to the scheduled start of the course if certain attendance minimums are not met.
gIDE is not responsible for reimbursing prepaid (including non-refundable) customer travel costs. It is recommended that customers who elect to incur travel costs for a training course, schedule and purchase airfare and hotel accommodations with this in mind.