Invisalign and Veneers: the New Restorative Powerhouse
1:30pm to 4:30pm | 3 CE
This Innovative and fast-paced Course will leave each Doctor with an insightful look into today's various contemporary Smile Design Techniques, exploring the intricacies of designing a beautiful smile, as well as pearls for performing simple to complex cases ranging from Prepless Veneers to Combination Case Design (combining Invisalign technology with conservative Veneer Preparation) to Conventional Veneer Smile Design. Throughout the course, detailed concepts will be illustrated to aid the Doctor in planning all phases of designing a patient's smile, including Diagnosis, Treatment Planning, Preparation Design, Provisional Fabrication and Seat Appointment.  The tools & Illustrative resources will be developed and provided to aid Doctors in creating unparalleled smiles for their patients. The Style illustrated Dr. Smallwood will show you exciting aspects of successful Smile Design not witnessed in other educational Programs. Dr. Smallwood's innovative, simplistic, and systematic approach will aid tremendously, the beginning dentist to the most advanced aesthetic artist. Dr. Smallwood will convey to you how to make your practice enjoyable, profitable, and rejuvenated. The Case Presentation Portion will aid the Doctor and Team in utilizing better techniques in closing larger cases more efficiently and effectively. You will have more patients say 'YES' to treatment. 
Dynamic concentration on Case Presentation to make the office more effective and increase acceptance from patients

From New Patients, to consults, to existing patients all require a system of success.

Thorough Discussion with the patient to enroll them into treatment using restorative an Invisalign

Preparation/Placement for Success and Efficiency and stress free

Using Invisalign/Veneer Combination to maximize 'Prep-less' Veneers
TEMPE, AZ | COSMETIC DENTIST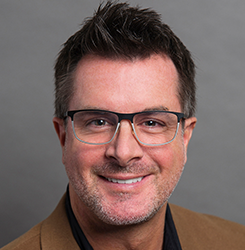 Dr. Trent W. Smallwood has been treating Invisalign® patients at his Centre for Contemporary Dental Concepts in Tempe, Arizona since 2003. In addition to lecturing at Invisalign courses, he teaches for other major dental manufacturers, dental laboratories and at dental conferences nationwide. Dr. Smallwood is on the faculty of the Hornbeck Group and is co-director of its Advanced Posterior Program.

Invisalign and Veneers: the New Restorative Powerhouse with Dr. Trent Smallwood
Sept 27, 2018 at Loews Hotel in Santa Monica
1:30pm to 4:30pm in the Arcadia Ballroom
Free for Symposium Participants I Regular Fee $95

Loews Beach Hotel
1700 Ocean Ave, Santa Monica, CA 90401