This intensive 5-day esthetic study week will expose participants to all facets of Esthetic Dentistry and train them in smile design, dental photography, direct bonding and restorations, full mouth ceramic restorations, veneers and mock ups, occlusion, digital esthetic dentistry, periodontal plastic procedures and esthetic implant dentistry.
$3,450 |

$2,750

for gIDE Members
Includes 5 day Curriculum, gIDE Certificate, 40 CE credits, continental breakfast, lunch and breaks.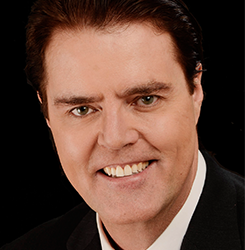 Dr. Ed McLaren
Los Angeles, CA
Prosthodontist
State of the art adhesion, cements & cementation. Treatment planning & case set-up
Dr. McLaren received his D.D.S. from the University of the Pacific School of Dentistry, where he graduated Omicron Kappa Upsilon. Dr. McLaren maintains a private practice limited to prosthodontics and esthetic dentistry in which he does all of his own ceramics. He is the director of the UCLA Center for Esthetic Dentistry and is also the founder and director of the UCLA school for Esthetic Dental design. Dr. McLaren has an appointment as an Associate Professor in the Biomaterials and Advanced Prosthodontic department.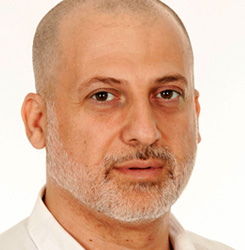 Sam Alawie
Los Angeles, CA
Master Technician
Dr. Alawie completed his master dental technician degree in Brussels, Belgium in 1994 with distinction and special recognition. In 1996, Sam opened his own successful aesthetic crown and bridge laboratory specializing in anterior restorations and implant restorations in Waterloo, Belgium. In 2006, he opened his own full service dental laboratory in Beverly Hills. He has instructed various hands-on crown and bridge courses and hosted presentations throughout Europe and the States. In 2012, he opened a teaching facility which offers a new venue for laboratory technicians, clinicians and students the opportunity to connect and exchange aesthetic knowledge and ideas.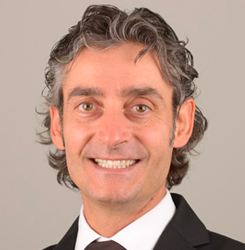 Dr. Francesco Mintrone
Modena, Italy
Prosthodontist
Lecture: Lecture: Esthetic dentistry - from diagnosis to final natural result
Dr. Mintrone graduated in Dentistry and Dental Prosthesis at the University of Modena and Reggio Emilia in 2000. Once graduated, he attended numerous majoring courses in order to perfect his knowledge in the fields of prosthetics and dental implants. Winner of the Master Clinician Program in Implant Dentistry UCLA/gIDE 2009/2010. Member of the European Academy of Esthetic Dentistry (EAED). He regularly lectures at national and international courses on whole-porcelain and non-invasive dental preparation techniques. He currently works out of a private practice specializing in cosmetic dentistry.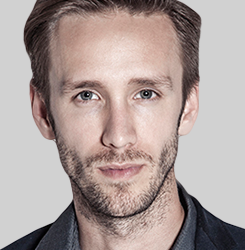 Dr. Kyle Stanley
Los Angeles, CA
General Dentist
Lecture: The USC Esthetic Research Update
Dr. Kyle Stanley graduated Magna Cum Laude from the Herman Ostrow School of Dentistry of USC and then went on to complete a dental implant residency along with a dental implant specialty in Florianopolis, Brazil. While at USC, Dr. Stanley completed an 18-month Esthetic Selective program with the world leader and "father" of minimally invasive Biomimetic dentistry, Dr. Pascal Magne, and was honored with the Charles L. Pincus Award for outstanding achievements in esthetic dentistry by the American Academy of Esthetic Dentistry.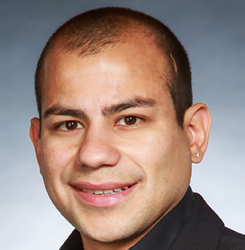 Dr. Johan Figueira
Los Angeles, CA
General Dentist
Lecture: Working flow and ceramic systems selection: planning together for the same goal
Dr. Johan Figueira graduated from School of Dentistry at the Central University of Venezuela in 2009. In 2010, he was accepted into the Esthetic Restorative Program at the U.C.L.A. Center for Esthetic Dentistry where he continues his studies under leadership of preeminent Prosthodontic and Master Ceramicist, Dr. Edward McLaren. Dr. Figueira is a member of the American Academy of Cosmetic Dentistry. Currently, Dr. Figueira is faculty at UCLA Center for Esthetic Dentistry. He presents numerous lectures & hands-on clinics internationally.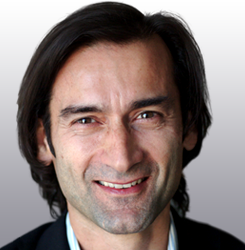 Dr. Sascha A. Jovanovic
Los Angeles, California
Periodontist & Implant Surgeon
Lecture: Natural implant esthetics and periodontal plastic surgery
Dr. Sascha A. Jovanovic is considered one of the founders of guided bone regeneration (GBR). He was formally trained in periodontics at UCLA School of Dentistry, in Implant Dentistry at Loma Linda University and in Prosthodontics at University of Aachen, Germany and holds a Master of Sciences degree in Oral Biology from UCLA.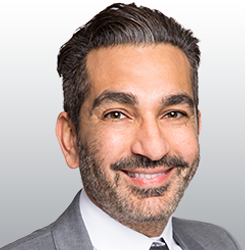 Dr. Mamaly Reshad
Los Angeles, CA
Prosthodontist
Lecture: Fixed full mouth prosthodontics teamwork laboratory between dentist and ceramist with Jungo Endo, MDT
Dr. Mamaly Reshad is a Prosthodontist and the former Chairman for Fixed Prosthodontics and Operative Dentistry at the University of Southern California in Los Angeles. He completed his Masters Degree in Conservative Dentistry with Distinction at the Eastman Dental Institute, London University and his training in advanced Prosthodontics at the Herman Ostrow School of Dentistry of USC. He has published in numerous peer-reviewed journals on various topics related to Prosthodontics, and Implant Dentistry and Aesthetics. His area of research expertise is in dental materials and Aesthetics. He maintains a private practice limited to Prosthodontics in London.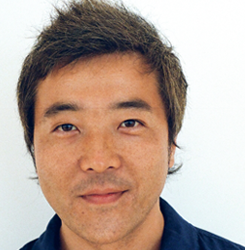 Jungo Endo, MDT
Los Angeles, CA
Master Technician
Lecture: Fixed full mouth prosthodontics teamwork laboratory between dentist and ceramist with Dr. Reshad
Jungo Endo, R.D.T. is dental technician born and raised in Japan. He graduated from the Yamagata Dental Technician School in 1995. He studied under Mr. Shigeo Karaoke, a renowned author of Nature's Morphology (Quintessence) and received the prestigious Shigeo Karaoke Award upon his matriculation in 1999. He joined the University of California Los Angeles (UCLA) in 2005 as a master ceramist and co-instructor of UCLA Advanced Prosthodontics Laboratory Training Program. He specializes in ceramics on highly esthetic implant supported restorations. Mr. Endo is a renowned lecturer both nationally and globally on esthetics of complex implant-supported restorations.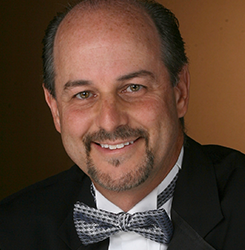 Dr. Brian LeSage
Los Angeles, California
Prosthodontist
Lecture: Direct Restorations and their benefits in Esthetic Practice
UCLA and private practitioner in Beverly Hills, CA. Dr. Brian LeSage graduated Magna Cum Laude from the University of Maryland, Baltimore in 1983. Over the past 20 years, he has established solo practices in Washington D.C. and Beverly Hills, CA. He has taught at the University of Maryland and UCLA School of Dentistry plus developed the UCLA Aesthetic Continuums level I and II for teaching dentists the art and science of cosmetic dentistry. He has obtained Fellowship status in the Academy of General Dentistry.
Advanced 5-Day Training with Top Esthetic Masters -$3450 | 40 CE Credits
COURSE INFORMATION
October 2 – 6, 2017 from 8:30 am to 5:00 pm at gIDE Institute
Registration includes gIDE Certificate, Continental Breakfast, Lunch and Breaks
Cancellation fee is $500 up to forty five (45) days prior to each program. After that date, there will be no refunds. gIDE may cancel scheduled courses up to thirty (30) days prior to the scheduled start of the course if certain attendance minimums are not met. gIDE is not responsible for reimbursing prepaid (including non-refundable) customer travel costs. It is recommended that customers who elect to incur travel costs for a training course, schedule and purchase airfare and hotel accommodations with this in mind.
gIDE Institute
12217 W. Pico Blvd., Los Angeles, CA 90064
8:30 am to 5:00 pm